Social media sites have become the dominant platform for online marketing. Consumers have come to expect the two-way interaction with businesses that social media provides. However, it can be overwhelming and confusing to decide what to sign up for and how to proceed. You might be tempted to sign up for a few of the most popular sites (and maybe you already have) but they might not be the right fit for your business.
So where do you even start? You don't have the time to research different sites and figure out which ones are the best marketing tools for your business. The good news for you is that I have the time! I've broken down the pros and cons of some of the most popular social media sites today to help you determine which ones would benefit your business.
Facebook
Pros
Reach – As the largest and most used social media site, your posts have the potential to be seen and shared with hundreds or thousands of people.
Targeted Ads – With Facebook's paid promotional options, you can ensure that your specific target audience sees your ad.
Cons
Cost – To have your page advertised specifically to your target audience, you're going to have to spend a little money.
Limited – Over the years Facebook has limited how much interaction a business page can have with its audience, making it more difficult to reach your audience organically if they're not already following your page.
Use it if… Your marketing goal is to build brand awareness and you're prepared to post at least once or twice a day and maintain a conversation with your audience.
Twitter
Pros
Trends – Twitter is a great way to keep up with or be a part of trends through the use of hashtags.
Customer Service – Unhappy (or even happy) customers will let you know via Twitter, this is a chance to excel in customer service and provide immediate responses to questions or concerns.
Reach – As the second largest social media site you can create a huge, relevant audience fairly quickly.
Cons
Space – Limited to 140 characters for posts, space is a commodity and you'll need to write your message clearly and concisely in as few words as possible.
Targeted Audience – You cannot target specific groups of followers for your messages and at times it can seem like you're just throwing a message into the ocean.
Time Commitment – Twitter requires a large time commitment if you want to stay relevant and maintain conversations with your audience. You need to be prepared to post multiple times a day.
Use it if… You're willing to put in the amount of time necessary to maintain a high level of engagement with your customers and are ready to use the site as an additional resource for customer service.
Instagram
Pros
Visual – Pictures and videos capture attention on the internet more than written content.
Quick & Easy to Use – Snap a photo with your smartphone, choose a filter, write a caption and add a hashtag or two, and upload. It takes only a few minutes and very little planning.
Integrated Sharing – With built-in sharing options, you can quickly post your photo on Instagram as well as other social media sites like Facebook and Twitter.
Human Factor – Instagram gives you a chance to snap pictures of the people behind the business, adding a human element that may make your business more relatable to your target audience.
Cons
Audience – It's more likely for women to use Instagram than their male peers. Remember to be conscious of your target audience.
Use it if… Your business lends itself well to visual content and you're ready to snap a photo with your smartphone once or twice a day.
Google+
Pros
SEO Ranking – As an extension of the Google brand, a Google+ account will increase your rank and make it more likely for your content to appear at the top of the page.
Target Audience – Google+ has passionate communities that rally around shared interests, giving you a way to target your desired audience.
Cons
Audience – Millennials haven't show strong interest in using Google+ and it has yet to become one of the mainstream social media sites.
Use it if… You're prepared to put in the time necessary to remain active and engaged with other users and businesses.
LinkedIn
Pros
Relationships & Sales Leads – LinkedIn provides numerous opportunities to build both of these, specifically through the LinkedIn Groups feature.
Network – LinkedIn shows 2nd, 3rd, and even 4th level connections from you and your business.
Recruitment Opportunities – You can post jobs and find qualified candidates for your open positions.
Blogging – LinkedIn can be used as a blogging platform, which is perfect if your blogs are of a more professional, informative nature.
Cons
Connections – Exposure is high on LinkedIn and it has a far more formal and professional attitude than most social media sites. Ensure that your employees are professional and will represent the brand appropriately as they will be connected to your business.
Audience – LinkedIn has a limited scope compared to other social media sites as it tends to be used primarily by professionals and businesses.
Use it if… Your primary target audience is other businesses or professionals. Be sure your business lends itself well to a more serious, formal, and professional social media setting before selecting LinkedIn.
---
About the Author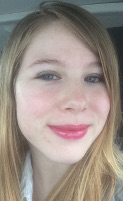 Kristy Clark always loved writing and that passion led her to the University of Lethbridge where she earned a combined B.A./B.Mgt. degree with majors in English and marketing. Her studies didn't stop there though! She is currently pursuing a certificate in Web Writing & Social Media Communication from the University of Toronto. When Kristy isn't busy writing (which, realistically, is only once in a blue moon) she enjoys relaxing on the couch with a glass of wine and a good book.